SHOP
---

Hi! Shipping within Canada is $2, rest of the world (incl US) is $4. Orders over $30 receive free shipping. Prices are in CAD, credit card only. Please email me to request purchases with Paypal or e-transfer. All sales are final, thank you!


---

Sticker Colouring Sheet
Set of 3 colouring pages, printed onto a 8.5x11" adhesive sheet. Please note that these stickers are not cut and coloured stickers are only provided as a visual sample.
(You can also download and print these sheets for free here: Download PDF )

---
Rainbow Sticker Sheet
A5-sized (approximately 6x8") kiss-cut sheet of 13 stickers.
---
WYD (What Yue Did) Zine
5x7" 36-page comic about Yue and what he did with twenty dollars from grandma. Created for the Remote Pumpkin Residency 2020, and printed by Perfectly Acceptable. The format is inspired by John Martz's Gold Star, combining detailed pencil crayon illustrations with looser cartooning.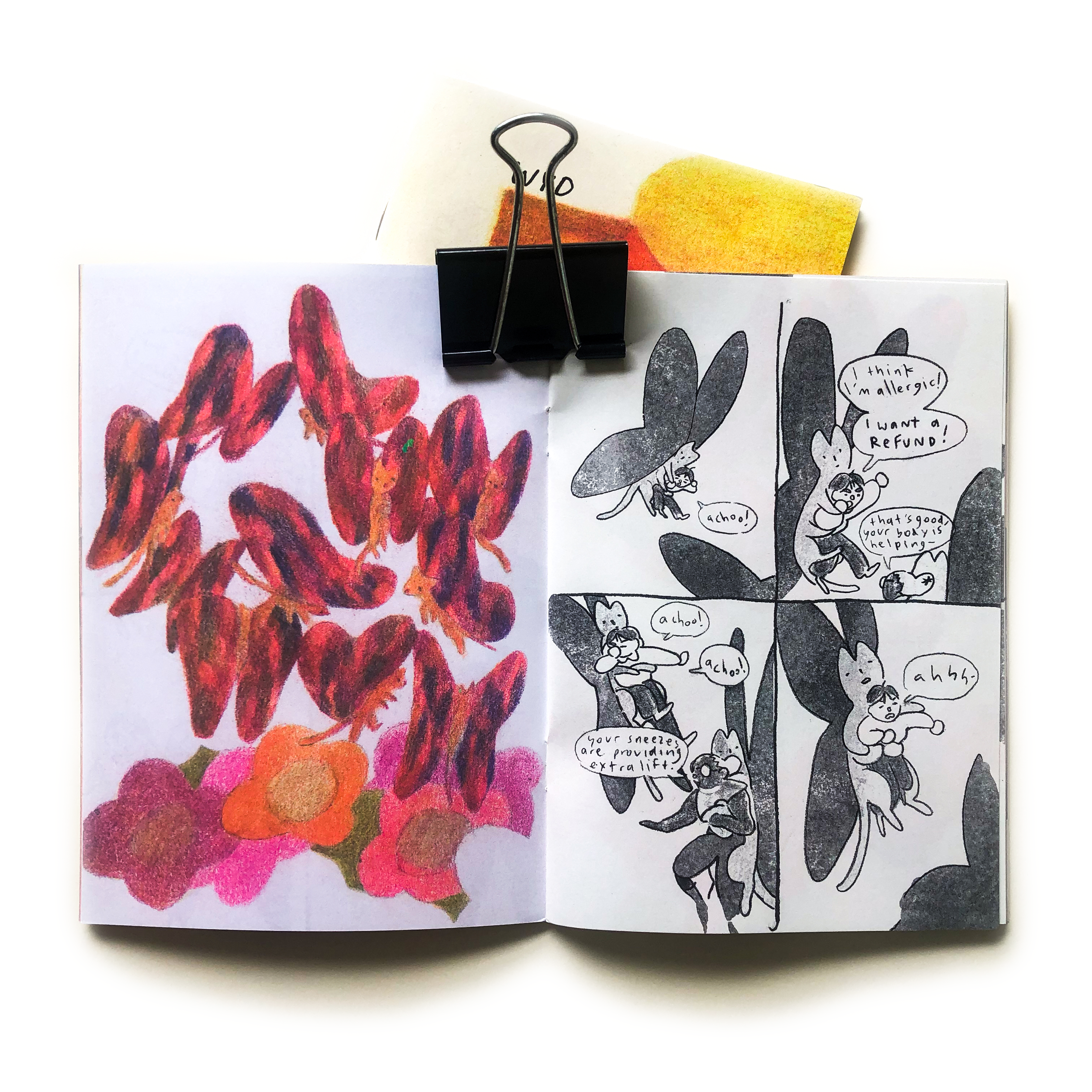 ---
Dream Fold-out Zine
3 x 4.25" zine of a small comic and on the other side, a fold-out print of a walking bird illustration.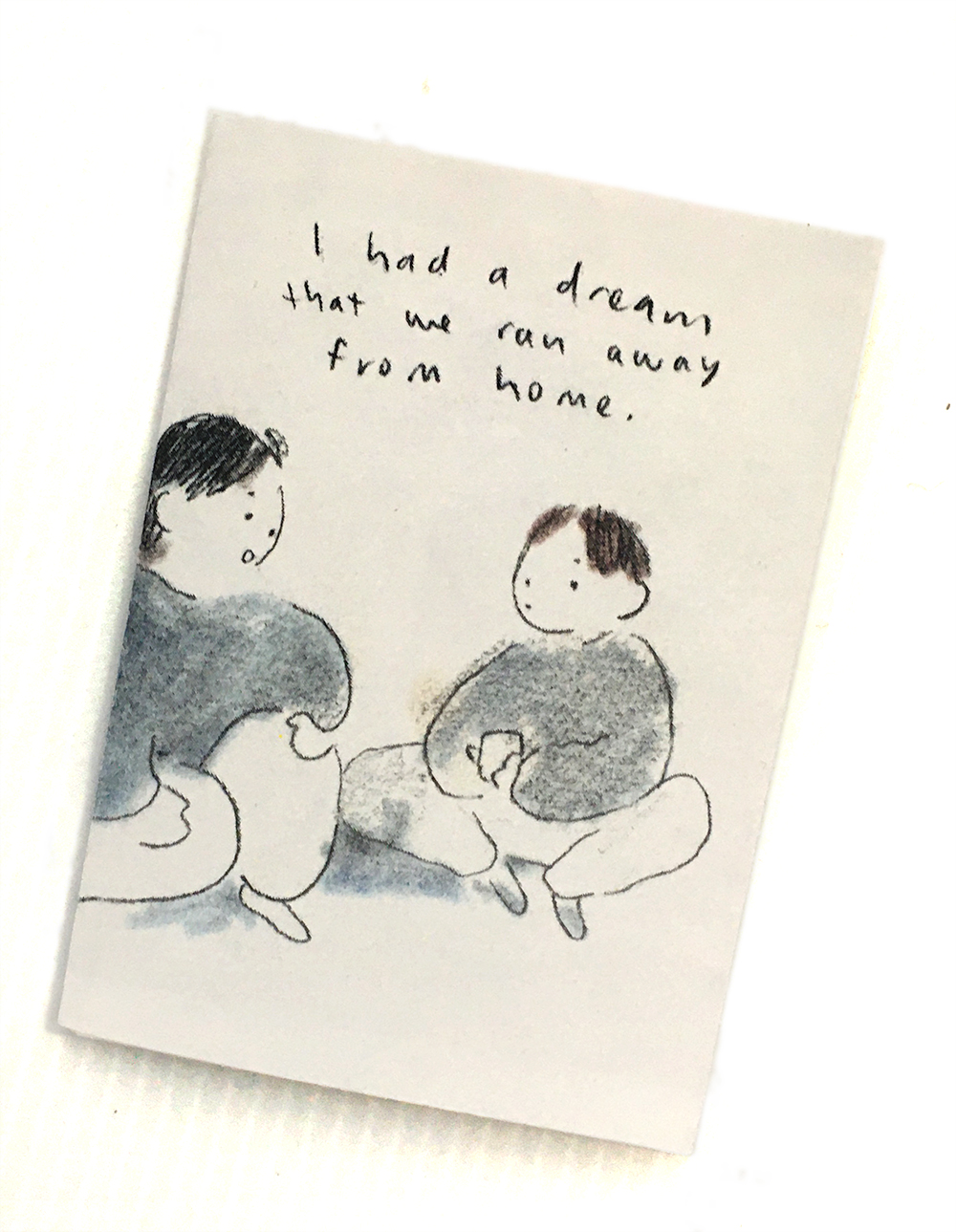 ---
Postcards
5x7" postcards printed matte on 16pt cardstock with a blank side of writing and mailing. Please select which postcard or set you would like to purchase.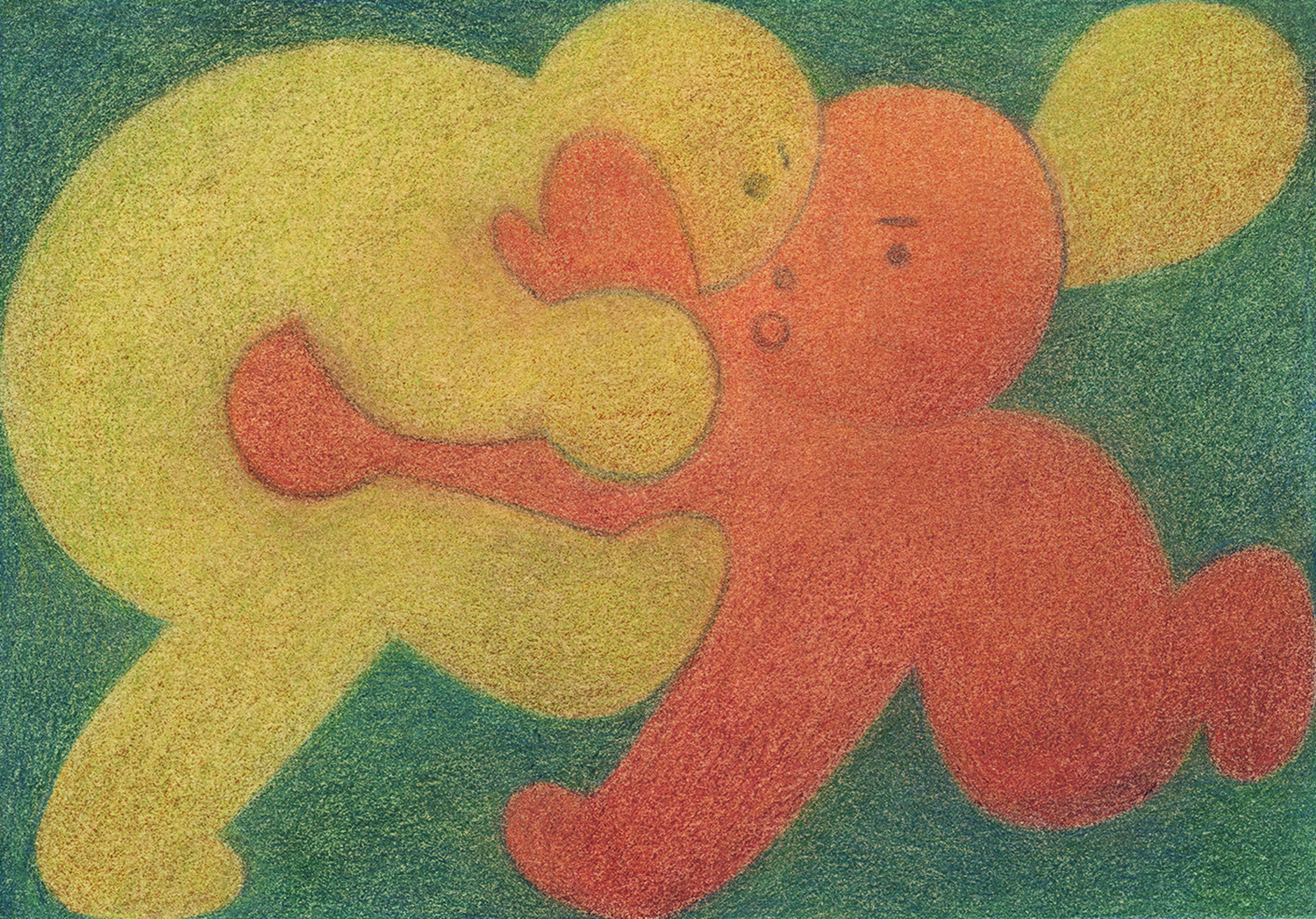 ---